Starting from Mumbai, fly south to Belgaum, nestled high in the Western Ghats. Elevation 2,500 ft. Belgaum was founded in the 12th century. The old town area with cotton and silk weavers stands besides the modern, bustling, tree-lined British Cantonment.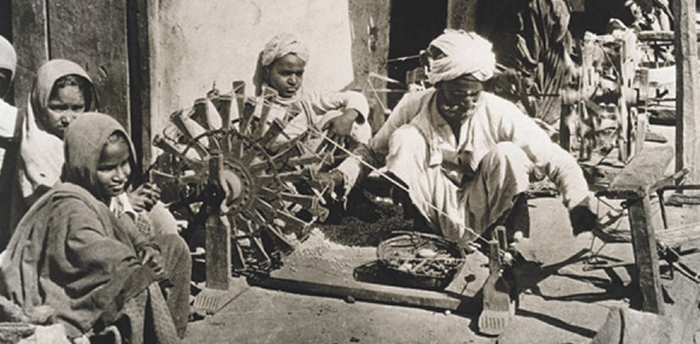 Belgaum
'Shiv Jayanti' is celebrated with great fervor, and Belagavi is known for its unique traditions and celebrations of Chhatrapati Shivaji Maharaj, Maharashtra's greatest warrior king (1630-1680). He once marched through Belgaum with his army. The rebellious local king attacked the army and was killed (1657). His queen became a devotee of Shivaji. There are many statues of Shivaji in Belgaum.
-------------------------------------
"Avatar Meher Baba ends His Old Life of cherished hopes and multifarious activities and with a few companions began His' New Life of complete renunciation and absolute hopelessness."
For his New Life Companions: "The first period of training will be spent in Belgaum comprising of physical labor. The second period of training will be spent at Benares, comprising begging and langoti [life in loincloth]. The third and last period of training will be spent on the way to Hardwar, comprising gypsy life... From January 1. 1950 onwards, whether on the way to Hardwar or wherever God takes us, will be endless New Life of hopelessness in real earnest."
The New Life companions of Meher Baba wandered
with Him from place to place begging for food, The meaning of this truly symbolic act was to beg for and constantly yearn within the heart for the love and
compassion of the Lord and that He should remain their Constant Companion.
----------------------------------
Belgaum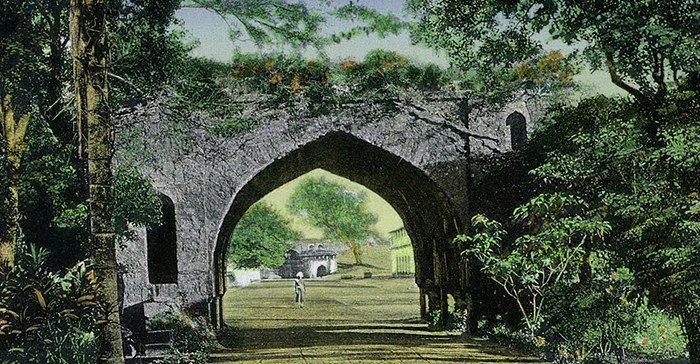 In 400 BC, the Greek historian Herodotus wrote that in India, there were "trees growing wild long furry like things, which produce a kind of wool better than sheep's wool in splendor and quality. The Indians use this tree wool to make their clothes." Alexander's Admiral Nearchus recorded that "the cloth worn by Indians is made by cotton grown on trees".
Khadi products are made using pure cotton, which is suitable for all types of weather. Khadi products make the wearer feel comfortable and cool. Gandhi saw khadi as a source of help for the poor living in villages, to earn a livelihood. Khadi became a national movement under Gandhiji. Women artisans in Belgaum play the main role in cotton production. Khadi is now being used by fashion houses around the world. All India Spinners Association was launched in 1925,with the intention of producing and selling khadi. Khadi sales have grown by 30% in the last 4 years, thanks to the Modi lead government, which is now encouraging Khadi at all levels.
... In 1818 Belgaum was handed over to the British East India Company. The British had a sizable infantry post, until 1947. India's Independence. There are presently an Indian Military post, 3 Universities and 10 Engineering and Technology colleges in Belgaum municipality.
Belgaum (or Belagavi) is a city in Karnataka. It is 84% Hindu. The large Belgaum Fort, circled by a moat, contains centuries-old mosques and the Kamal Basti, a Jain temple. The ancient Kapileshwara Temple is dedicated to Lord Shiva. Northwest is the pink-stone St. Mary's Church. Belgaum is known for It's three forts, many temples, nearby waterfalls and the Attiveri Bird Santuary. The sanctuary has about 79 species of birds which arrive every year from 22 countries.
Belgaum Airport is located at Sambra and is connected by domestic flights. There are direct flights from Mumbai. Belgaum has many hotels. The Fern Belagavi, Marriott Belagavi etc.
Belgaum Train station... Meher Baba: "We leave Belgaum, all twenty-one of us, by third class train to Benares." , Baba and the men and women companions left Belgaum for Bombay by train then continued to Benares by train.
-------------------------------------
Varanasi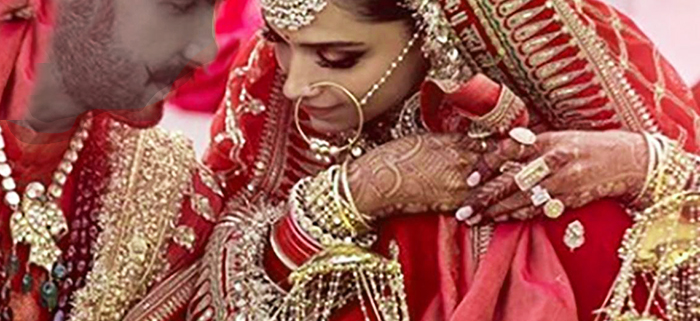 Varanasi's famous Silk Wedding Sarees.
The very essence of spiritual India. Every enlightened master and millions of aspirants have been to Varanasi. The River Ganges is the destination of every Hindu, Jain, Seek and seeker. Varanasi (formerly Benares or Kashi) was the city of Shiva for millenium. Lord Buddha gave his very first sermon, 700 BC, during this time, in His ashram in the nearby 'deer park' town of Sarnath. Varanasi is strongly Hindu and is known as a city of Lord Shiva. When the Aryans migrated into India their first settlement in Kashi became a major centre of philosophy and art in the 6th century BC.
Meher Baba: "This New Life will be kept alive by those who live the Life of complete renunciation of falsehood, lies, hatred, anger, greed and lust and who, to accomplish all this, do no lustful actions, do no harm to anyone, Do no backbiting, do not seek material possessions or power, who accept no homage, neither covet honour nor shun disgrace, and fear no one and nothing; by those who rely wholly and solely on God."
Varanasi. Essential Varanasi is the atmosphere and life on the streets. So many temples to visit.. Kashi Vishwanath Temple of Shiva, the Sankat Mochan Hanuman Temple, and the Durga Temple .
The three aspects of God: Brahma the Creator, Vishnu the Preserver and Shiva the Destroyer.
Starting November winter is comfortable with average day temperatures of 25° C, nights around 7°C. BUT: the AIR POLLUTION is very, very bad. November air pollution in Varanasi is as bad as it gets. Summer day temperatures can rise up to 45° C. Monsoon rain: July till early October. The Ganges will be swollen and un-navigable.
Anyone with mobility problems might prefer to stay near Assi Ghat, without so many steps down to the Ganges.
Sarnath
Buddha Ruins. Buddha came back North to Sarnath 650 BC, after His awakening in Ceylon. He trained his disciples here, who later spread his teachings to every corner of the Eastern World. Various Buddhist Temples from many countries now surround the Buddhist 'Deer Park'. A nicely maintained monument, the archaeological museum at Sarnath is a must visit for visitors. Archaeological Remains are in the museum. Over 6,832 sculptures and artefacts. There are nice hotels right in Sarnath, Fern Residency hotel is good, if you wish to spend more time than just a day visit. It can be an hours congested drive to the Ganges from Sarnath.
*During the New Life travels Meher Baba started on foot for Sarnath from Benares with the companions on 1st December with their meagre belongings.Baba walked to the underground rooms in the subterranean passages of the Sarnath ruins with His men companions, each clad only in langotis. Each one read the prayer in their minds for fifteen minutes.
*Leaving Sarnath, on their way to Haridwar, the New Life companions halted at Jaunpur, Moradabad, Najimabad." They then proceeded up to Rishikesh and then Dehradun.
Buddhist Temples of Sarnath: Sarnath Buddhist Temple, Buddha Temple, Tibetan, Tibetan Monastery, Wat Thai Sarnath Temple, Jambudvipa Sri Lanka, Dharma Chakra Vihar, Burmese, Chackma, Chinese, Maha Bodhi Society of India, Korean and Japanese Buddhist Temples.
The stories of the 5 Avatar Advents in India
----------------------
If you are leaving Varanasi or Sarnath by car and driver, get an early start. Best to stay closest to the highway going north to Lucknow, Jaunpur or towards the airport. Should you wish to see Ayodhya you can drive to Fazizabad, spend the night, visit Ayodhya and then drive on to Lucknow.
Chikankari embroidery is the specialty in Lucknow and is unique. Vani Anand's Designer Boutique. Bhairavi's Chikan. Ada Chikan Designer Studio. Nazrana Chikan. Seva Chikan. Spirit by Raghav, are a few upscale ones.
-----------------------
The stories of the 5 Avatar Advents in India
------------------------------------------
Drive or train (4 hours) to Haridwar from Delhi. There are several hotels facing the Ganges. The Hari Haveli Ganga Resort, right on the rushing Ganges River, lovely balcony over the river. An extravagant splurge!
Many temples to visit. Get your ID/permit at the railroad station if you plan to take a helicopter ride up to Kedarnath in Rishikesh.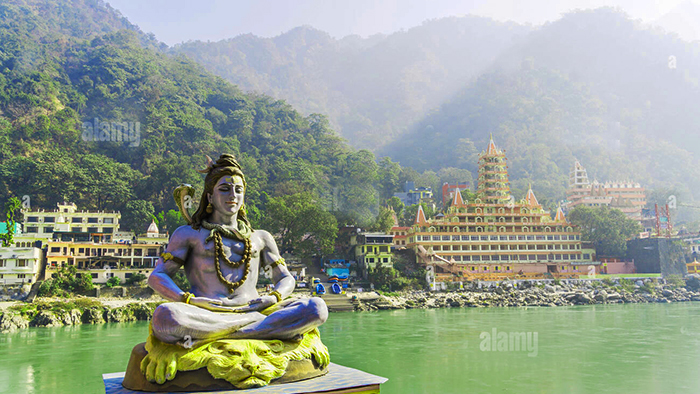 Rishikesh
Drive (one hour) from Haridwar to Rishikesh. You must walk over the bridge into Rishikesh. Take a walk along the clean, blue Ganges riverside. Always be careful of cows walking towards you! Just give them a little extra room.
Kedarnath is an ancient Shiva temple of great pilgrimage, located at 11,600 ft. Said to be built by the Pandavas. Reconstructed in 8th century AD, It is more than 1000 years old. You can take a helicopter ride there and back, same day, from Rishikesh. About $100.RT. You may need a special ID from the Haridwar railway station to board the helicopter.. Or hike 14 miles up! Cross back over the bridge and drive (one hour) up to Dehradun.
Dehradun
Garhwali Kingdom was one of the few kingdoms that never came under the Muslim rule influence. The history of Garhwal is older than that of the Ramayana and Mahabharata. Worshipping Lord Shiva, according to the great Mahabharata, Garhwal is believed to be the land where the Vedas and the Shastras were made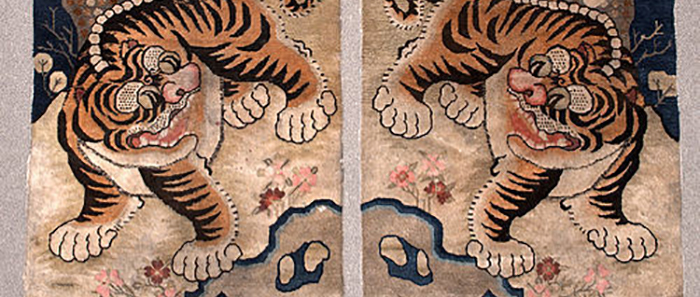 Close to 2000 Tibetan people now reside in the area.
Their main livelihood depends upon the traditional handicrafts of the Tibetan carpet, shoulder bags and woolen weavings like sweaters, socks and hats. Tibetan refugees in Dehradun are able to live well despite being refugees. There is a 'Tibetan Womens' Centre where refugees make hand knotted rugs and crafts. Nice shops in town.
Musoorie, a hill station, is a one hour drive up above Dehradun. In a small village outside Mussoorie the 'Himalayan Weavers of Masrana' live and work and promote the use of natural dyes on wool. The villages around are old and rich in the culture of the Garhwal Himalayas. One of their shops there, near Musoorie, is very scenic. Their other shop is in Rajpur village in Dehradun.
You can fly back to Delhi from the Dehradun Airport.
You can fly to Pune from Delhi and drive to Ahmednagar.
-----------------------------------------
Avatar Meher Baba Samadhi - Tomb Shrine.
Meherabad
To visit: Avatar Meher Baba Samadhi Tomb Shrine. Fly from Delhi to Pune. There are many hotels in Pune, which is a 2 hour drive from Meherabad (Ahmednagar). There are a few new hotels in Ahmednagar with restaurants. The car ride from town to Meherabad is 15 minutes. There is a pilgrim guest house in Meherabad available for people genuinly interested in Meher Baba, only with prior reservations through the Trust Office.
The Samadhi can be visited directly from either Pune or Ahmednagar. You need to hire a car with a driver who knows how to drive to the parking up the hill, near the Samadhi. Open to everyone from 7 am to 7 pm.
Information about Meher Baba: https://avatarmeherbabatrust.org/
"""""""""""""""""""""""""""""""""""""""""""""""""