Khadi fashion collections from designers in Belgaum.
Belgaum/Belagavi
Late October is a good time to start our journey from Mumbai. Fly south to Belgaum, nestled high in the Western Ghats. Elevation 2,500 ft. Belgaum was founded in the 12th century. The old town area with cotton and silk weavers stands besides the modern, bustling, tree-lined British Cantonment.
'Shiv Jayanti' is celebrated with great fervor, and Belagavi is known for its unique traditions and celebrations of Chhatrapati Shivaji Maharaj, Maharashtra's greatest warrior king (1630-1680). He once marched through Belgaum with his army. The rebellious local king attacked the army and was killed (1657). His queen became a devotee of Shivaji. There are many statues of Shivaji in Belgaum.
-------------------------------------
"Avatar Meher Baba ends His Old Life of cherished hopes and multifarious activities and with a few companions began His' New Life of complete renunciation and absolute hopelessness."
For his New Life Companions: "The first period of training will be spent in Belgaum comprising of physical labor. The second period of training will be spent at Benares, comprising begging and langoti [life in loincloth]. The third and last period of training will be spent on the way to Hardwar, comprising gypsy life... From January 1. 1950 onwards, whether on the way to Hardwar or wherever God takes us, will be endless New Life of hopelessness in real earnest."
The New Life companions of Meher Baba wandered
with Him from place to place begging for food, The meaning of this truly symbolic act was to beg for and constantly yearn within the heart for the love and
compassion of the Lord and that He should remain their Constant Companion.
----------------------------------
Belgaum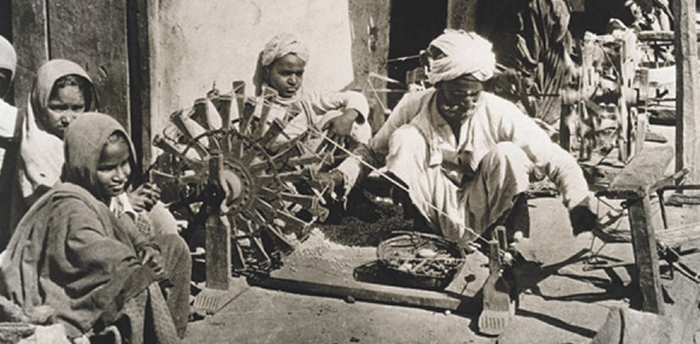 In 400 BC, the Greek historian Herodotus wrote that in India, there were "trees growing wild long furry like things, which produce a kind of wool better than sheep's wool in splendor and quality. The Indians use this tree wool to make their clothes." Alexander's Admiral Nearchus recorded that "the cloth worn by Indians is made by cotton grown on trees".
Khadi products are made using pure cotton, which is suitable for all types of weather. Khadi products make the wearer feel comfortable and cool. Gandhi saw khadi as a source of help for the poor living in villages, to earn a livelihood. Khadi became a national movement under Gandhiji. Women artisans in Belgaum play the main role in cotton production. Khadi is now being used by fashion houses around the world. All India Spinners Association was launched in 1925,with the intention of producing and selling khadi. Khadi sales have grown by 30% in the last 4 years, thanks to the Modi lead government, which is now encouraging Khadi at all levels.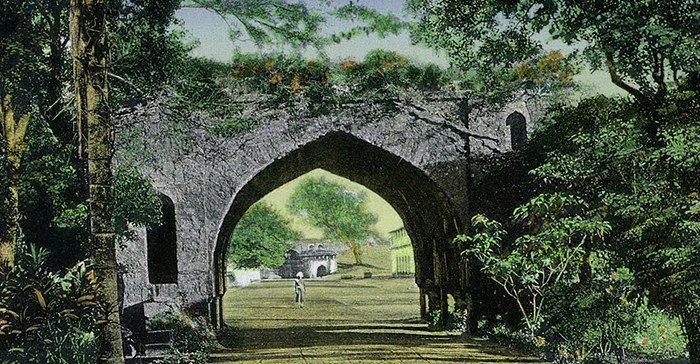 ... In 1818 Belgaum was handed over to the British East India Company. The British had a sizable infantry post, until 1947. India's Independence. There are presently an Indian Military post, 3 Universities and 10 Engineering and Technology colleges in Belgaum municipality.
Belgaum (or Belagavi) is a city in Karnataka. It is 84% Hindu. The large Belgaum Fort, circled by a moat, contains centuries-old mosques and the Kamal Basti, a Jain temple. The ancient Kapileshwara Temple is dedicated to Lord Shiva. Northwest is the pink-stone St. Mary's Church.
Belgaum is known for It's three forts, many temples, nearby waterfalls and the Attiveri Bird Santuary. The sanctuary has about 79 species of birds which arrive every year from 22 countries. Belgaum Airport is located at Sambra and is connected by domestic flights. There are direct flights from Mumbai. Belgaum has many hotels. The Fern Belagavi, Marriott Belagavi etc.
Belgaum Train station... Meher Baba: "We leave Belgaum, all twenty-one of us, by third class train to Benares." , Baba and the men and women companions left Belgaum for Poona by train then continued to Benares by train.
----------------------------------
-------------------------------------
Varanasi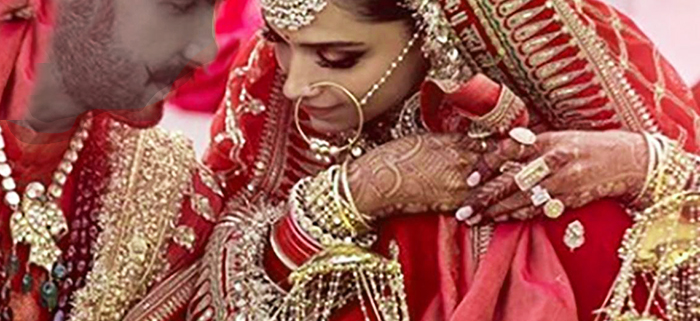 Varanasi's famous Silk Wedding Sarees.
WINTER TRAVEL: FLY TO VARANASI
The very essence of spiritual India. Every enlightened master and millions of aspirants have been to Varanasi. The River Ganges is the destination of every Hindu, Jain, Seek and seeker. Varanasi (formerly Benares or Kashi) was the city of Shiva for millenium. Lord Buddha gave his very first sermon, 700 BC, during this time, in His ashram in the nearby 'deer park' town of Sarnath. Varanasi is strongly Hindu and is known as a city of Lord Shiva. When the Aryans migrated into India their first settlement in Kashi became a major centre of philosophy and art in the 6th century BC.
Meher Baba: "This New Life will be kept alive by those who live the Life of complete renunciation of falsehood, lies, hatred, anger, greed and lust and who, to accomplish all this, do no lustful actions, do no harm to anyone, Do no backbiting, do not seek material possessions or power, who accept no homage, neither covet honour nor shun disgrace, and fear no one and nothing; by those who rely wholly and solely on God."
Varanasi. Essential Varanasi is the atmosphere and life on the streets. So many temples to visit.. Kashi Vishwanath Temple of Shiva, the Sankat Mochan Hanuman Temple, and the Durga Temple .
The three aspects of God: Brahma the Creator, Vishnu the Preserver and Shiva the Destroyer.
The present Kashi Vishwanath temple was built in the 18th century by Rani Ahalyabai Holkar of Indore after Mughal emperor Aurangzeb destroyed the previous temple. The Temple stands on the western bank of the holy river Ganga, and is one of the 12 Jyotirlingas, making it the holiest of Shiva temples. It was destroyed and re-constructed a number of times in several Islamic invasions. *There is now a strict dress code to be allowed entrance. Women must wear a saree. Men a 'dhoti-kurta'.
VARANASI ADVICE:
Priests and workers inside the temples dislike females who don't cover themselves properly. Female travelers are advised to wear a tunic with long sleeves , a pair of trousers or a salwar kameez, the Indian dress. If possible, cover your head as well. Always a good idea for women travelers to keep stole, long scarf handy in bag, to cover head and upper body in religious places. A few strict temples have decided not to allow the western outfits 'only to maintain spiritual ambience in the temple premises'.
Starting November winter is comfortable with average day temperatures of 25° C, nights around 7°C. Summer day temperatures can rise up to 45° C. Monsoon rain: July till early October. The Ganges will be swollen and un-navigable.
The silk weavers of Varanasi are famous. Handwoven silks are exquisite. Machine woven silks are more common.
Hotel choices are difficult and important. So many options! Near the ghats, overlooking the ghats, Sarnath. Traffic is very congested and a major factor in choosing a hotel. Driving across town to the ghats is very congested. At the southern end of the Ghats, Assi ghat is a great location, maybe the best location. A room with a window or balcony overlooking the Ganges River would be ideal. Another factor in choosing a hotel on the ghats is accessibility! They can be very difficult getting in and out of.
Hotel Brijrama from the Ganges River.
Best way to see Varanasi is from the river! A nice walk along the waterfront is essential. Start your visit with a boat ride on the Ganges from many of the 80 ghats. Many steps down, perhaps easiest from Assi ghat. Evening boat rides are a popular way to see the evening arti spectacular performance on the ghats.
Attractions:
You can visit the Ramnagar Fort on the other side of the river. The structure was built in 1750. The fort houses a Temple, a museum, and the king's residential complex. You can also get there by boat.
The stories of the 5 Avatar Advents in India
Sarnath
ARRIVE IN SARNATH
Visit Sarnath: Buddha Ruins. Buddha came back North to Sarnath 650 BC, after His awakening in Ceylon. He trained his disciples here, who later spread his teachings to every corner of the Eastern World. Various Buddhist Temples from many countries now surround the Buddhist 'Deer Park'. A nicely maintained monument, the archaeological museum at Sarnath is a must visit for visitors. Archaeological Remains are in the museum. Over 6,832 sculptures and artefacts. There are nice hotels right in Sarnath, Fern Residency hotel is good, if you wish to spend more time than just a day visit. It can be an hours congested drive to the Ganges from Sarnath.
*During the New Life travels Meher Baba started on foot for Sarnath from Benares with the companions on 1st December with their meagre belongings.Baba walked to the underground rooms in the subterranean passages of the Sarnath ruins with His men companions, each clad only in langotis. Each one read the prayer in their minds for fifteen minutes.
Buddhist Temples of Sarnath: Sarnath Buddhist Temple, Buddha Temple, Tibetan, Tibetan Monastery, Wat Thai Sarnath Temple, Jambudvipa Sri Lanka, Dharma Chakra Vihar, Burmese, Chackma, Chinese, Maha Bodhi Society of India, Korean and Japanese Buddhist Temples.
The stories of the 5 Avatar Advents in India
----------------------
*Leaving Sarnath, on their way to Haridwar, the New Life companions halted at Jaunpur, Moradabad, Najimabad.
----------------------
Leaving Varanasi by hired car and driver: To get an early start, you should leave from either Sarnath hotel or spend your last night at the Orchard Spa, closest to the highway going north to Lucknow, Jaunpur or towards the airport.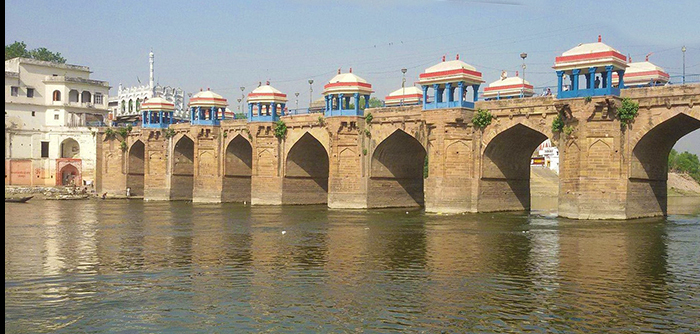 Jaunpur
It is an easy drive to Jaunpur. Jaunpur has a number of historical places. You could drive over Shahi bridge to Shahi fort. A beautiful and peaceful place. Jaunpur is an hour and a half drive from Varanasi and a 4 hour drive further to Lucknow or a two hour train ride to Faizabad. There are a few budget hotels in Jaunpur, nothing recommended.
*Leaving Sarnath, on their way to Haridwar, the New Life companions halted at Jaunpur, Moradabad, Najimabad." (They did not visit Ayodhya or Lucknow.)
Spend the night in Faizabad. Next to Ayodhya. There is an afternoon train to Faizabad from Jaunpur, about a 2+ hour ride. Your driver could leave you at the train station in Jaunpur. Nice hotels in Faizabad. Kohinoor Palace Hotel is well rated. If you overnight in Faizabad, you can spend the next morning visiting Ayodhya and then drive to Lucknow.. A 2.5 hour drive. *Important to reach Lucknow before dark!
-------------------------
The stories of the 5 Avatar Advents in India
--------
Ayodhya Sarayu River
Ayodhya
There are no remains of any structure left in Ayodhta from the time Rama was King. After court battles and a lot of strife a magnificient new Ram Temple is being built. There are now many Ram temples to see. Ram was the epitome of goodness and taught us how to be morally correct. If you want another day in Ayodhya there are many hotels in Faizabad close to Ayodhya. The heritage hotel Kohinoor Palace, and others.
Ayodhya at dawn is a good time to see the beauty of the ghats. The famous temples: Balmiki Bhawan, Hanuman Garhi, Ramjanmbhumi Temple, Kanak Bhawan, Tulsi Smarak Bahawan, Jain Temple, Balmiki Bhawan, Nageshwarnath Temple. Guptar ghat and the bathing ghats at Saryu River etc.
These places are situated near each other so by walking or by Auto or rickshaw you can visit easily.
If you were to fly into Lucknow to visit Ayodhya, reserve a car and driver to drive to Ayodhya and back. ( 2 1/2 hours each way) When you return (before dark a must) Stay in a hotel in a central location for sights and shopping.
This tour is designed for adventurous elderly people to comfortably travel to the Avatar's cities of India. This is not a commercial site. Information only.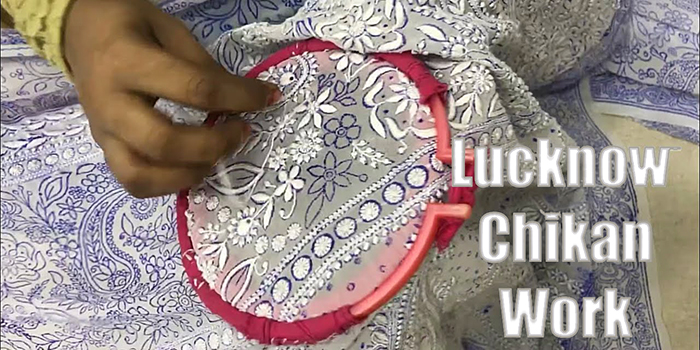 Lucknow
November through February are the cooler months for Varanasi, Ayodhya, Lucknow, Haridwar and Dehradun.... or...Orchha, Agra, Vrindavan.
General advice for India: Respect the religion. Always a good idea for women travelers to keep stole, long scarf handy in bag, to cover head and upper body in religious places.
If arriving by plane late, best to stay near the airport. The Piccadilly Hotel is a good option near the airport. It would be an hours drive from the airport to a hotel in town, at night, in a strange town, but doable. The Golden Tulip Hotel TC is near railway station.
The stories of the 5 Avatar Advents in India
Lucknow in the center: An elegant high-rise, full service hotel The Renaissance TC. There are many hotels near the monuments and shops. La Place Sarovar Portico TC,
Chikankari embroidery is the specialty in Lucknow and is unique. Vani Anand's Designer Boutique. Bhairavi's Chikan. Ada Chikan Designer Studio. Nazrana Chikan. Seva Chikan. Spirit by Raghav, are a few upscale ones.
SEWA: The Self-Employed Women's Association (SEWA) is an NGO started back in 1981 that has been nominated for the Nobel Peace Prize. UNICEF and a Literacy House report, revealed how women and children working in the chikan industry were being exploited by middlemen. SEWA was founded to create a sustainable production system for them, with direct access to markets. The chikan store run by SEWA Lucknow is located in Halwasiya Market, near Habibullah Estate. You can also go to their factory outlet, which is located in Brahm Nagar. All other stores, which go by similar names, are not an enterprise of the SEWA
See the monuments of Lucknow.
https://www.fabhotels.com/blog/historical-places-in-lucknow/
Lucknow to HARIDWAR. You can fly from Lucknow to Delhi. Overnight in Delhi! Then proceed to Haridwar by car or train.
*You could also take the super fast express train from Delhi to Agra for the day and return.. and see the Taj.
-------------------------------------------
Haridwar
HARIDWAR
Pre-arrange (on the internet) a car and driver to pick you up at the Delhi hotel (or go to train station and take a train). Drive or train (4 hours) to Haridwar. Stay at the Haridwar hotel by the Ganges 2 nights. Hari Haveli Ganga Resort, right on the rushing Ganges River, Lovely balcony over the river. A much recommended extravagant splurge! If you reach Hardwar by train, perhaps the hotel can arrange a car and driver for you to travel around Dehradun via Rishikesh.
Spend time relaxing in Haridwar. Many temples and arti on the ghats. You may need a special ID from the Haridwar railway station to board a helicopter ride up to Kedarnath.. Or hike 14 miles up!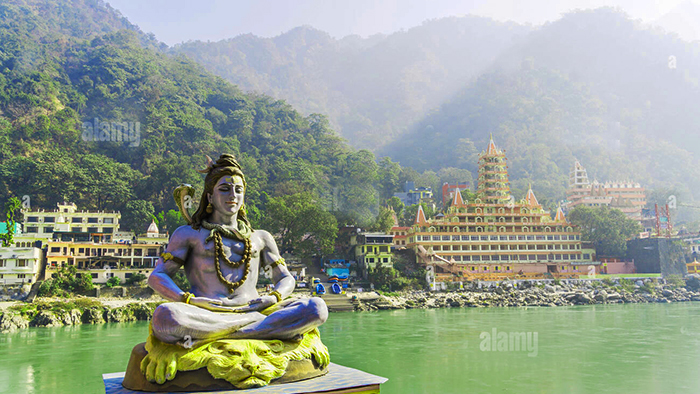 Rishikesh
Spend a little time in Rishikesh along the side of the Ganges River, where it is clean and blue. Rishikesh is the town of many sadhus. Above Rishikesh, Kedarnath is an ancient Shiva temple of great pilgrimage, located at 11,600 ft. Said to be built by the Pandavas. Reconstructed in 8th century AD, It is more than 1000 years old. You can take a helicopter ride there and back, same day, from Rishikesh or Dehradun. Cross back over the bridge and drive (one hour) up to Dehradun.
Dehradun
Garhwali Kingdom was one of the few kingdoms that never came under the Muslim rule influence. The history of Garhwal is older than that of the Ramayana and Mahabharata. Worshipping Lord Shiva, according to the great Mahabharata, Garhwal is believed to be the land where the Vedas and the Shastras were made
Sikh Guru Har Rai, set up his "Dera" (camp) in "dun" (valley) in 1676. Check into the Dehradun-Red Fox Hotel for 3 nights . The Meher Dham Spiritual Center 105 Rajpur Road. (+91 98970 12464) and Meher Prasad 74 Rajpur Road. The 'Blue Bus tour' went to Dehra Dun for 5 weeks in 1941. Avatar Meher Baba and his New Life companions spent 9 months there in 1950. In the summer heat of April they went up to Mussoori for 7 weeks. Meher Baba often returned to Dehradun, he began dictating God Speaks, there, using an alphabet board. After His Dehra Dun Darshan they left. November 1953.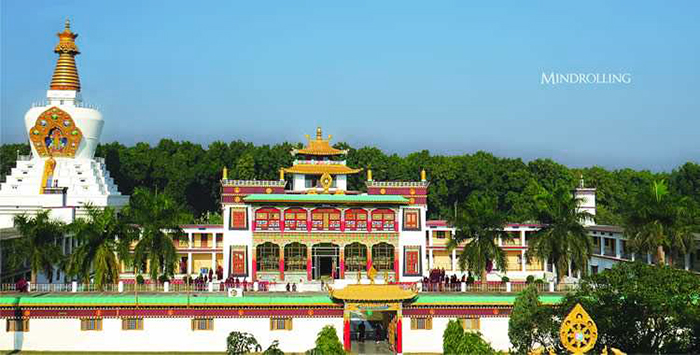 The Dalai Lama visited Dehradun briefly during his first visit to India in 1956. The Dalai Lama's first place of refuge when he fled Tibet (1959), before he was granted land in Dharamshala. The Tibetan area of Dehradun is under his leadership and is located about 7 kms from the city centre. Mindrolling Monastery (main temple open Sundays only) and the world's largest Stupa are are there. In 1965, Khochhen Rinpoche and small group of monks began the process of re-establishing Mindrolling monastery ( 300 years old in Tibet) located in Dehradun. It now contains Ngagyur Nyingma College, one of the largest Buddhist institutes in India.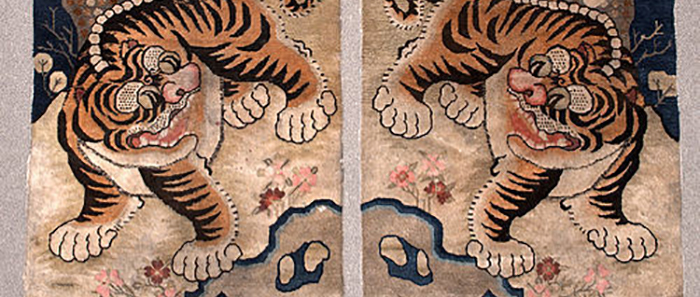 Close to 2000 Tibetan people now reside in the area. Many shops and restaurants. They strive to promote the Tibetan cause in the global discourse and unite in preserving the distinct Tibetan culture, religion, language, and identity.
Their main livelihood depends upon the traditional handicrafts of the Tibetan carpet, shoulder bags and woolen weavings like sweaters, socks and hats. Tibetan refugees in Dehradun are able to live well despite being refugees. There is a 'Tibetan Womens' Centre where refugees make hand knotted rugs and crafts. Nice shops in town.
Musoorie, a hill station, is a one hour drive up above Dehradun. In a small village outside Mussoorie the 'Himalayan Weavers of Masrana' live and work and promote the use of natural dyes on wool. The villages around are old and rich in the culture of the Garhwal Himalayas. One of their shops there, near Musoorie, is very scenic. Their other shop is in Rajpur village in Dehradun.
Mussoorie was established in 1825 by Captain Young, a British military officer, he explored the present site and constructed a shooting lodge. The East India Company came to Mussoorie to shoot game. Mussoorie, also known as Queen of the Hills, is among the most popular hill stations of the country.
You can fly back to Delhi from the Dehradun Airport.
SECTION THREE: LUCKNOW. ORCHHA. AGRA. MATHURA.
Delhi
You can fly to Pune from Delhi
Pune
-----------------------------------------
Avatar Meher Baba Samadhi - Tomb Shrine.
Meherabad
To visit: Avatar Meher Baba Samadhi Tomb Shrine. Fly from Delhi to Pune. There are many hotels in Pune, which is a 2 hour drive from Meherabad (Ahmednagar). There are a few new hotels in Ahmednagar with restaurants. The car ride from town to Meherabad is 15 minutes. There is a pilgrim guest house in Meherabad available for people genuinly interested in Meher Baba, only with prior reservations through the Trust Office.
The Samadhi can be visited directly from either Pune or Ahmednagar. You need to hire a car with a driver who knows how to drive to the parking up the hill, near the Samadhi. Open to everyone from 7 am to 7 pm.
Information about Meher Baba: https://avatarmeherbabatrust.org/
"""""""""""""""""""""""""""""""""""""""""""""""""
The stories of the 5 Avatar Advents in India
ANOTHER TOUR: MUMBAI TO VERAVAL. LIONS. DWARKA
SECTION ONE: SUMMER IN THE MOUNTAINS
SECTION TWO: LUCKNOW. VARANAS. HARIDWAR, RISHIKESH
SECTION THREE: LUCKNOW. ORCHHA. AGRA. MATHURA.
"""""""""""""""""""""""""""""""""""""""""""""""""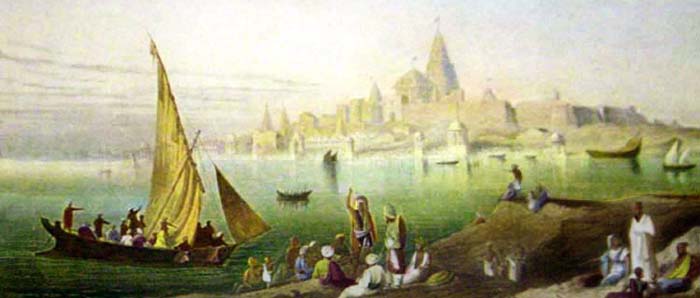 Dwarka
Lord Krishna was King in Dwarka, on the coast of the Arabian Sea, western Gujarat. Lord Krishna moved with his companions to ancient Dwarka after he killed the evil Kansa. Krishna felt it was no longer safe around the Mathura area. The wars of the Mahabarata were fought from there.
The legendary Dwarka of Krishna's reign is now 120 feet under the Arabian sea.
A STORY OF KRISHNA IN ANCIENT DWARKA
ANOTHER TOUR: MUMBAI TO VERAVAL. LIONS. DWARKA
------DISCLAIMER: This is not a commercial site. We offer nothing but the opportunity for you to see a way to make this trip work. Information only. No gaurantee the info is correct. Have tried my best, but I'm no expert. ---------------- I have not taken the *photos on this page-------