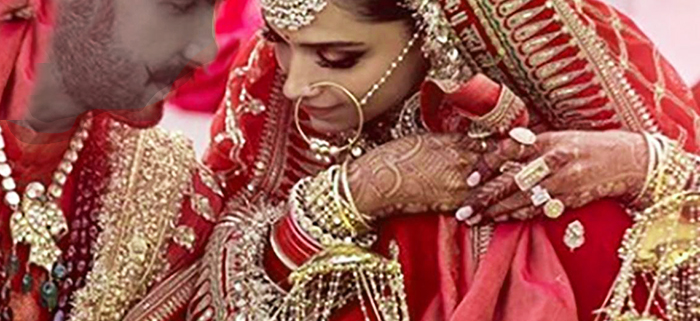 Varanasi's famous Silk Wedding Sarees.
Starting November winter is comfortable with average day temperatures of 25° C, BUT: the AIR POLLUTION is very bad. Summer day temperatures can rise up to 45° C. Monsoon rain: July till early October. The Ganges will be swollen and un-navigable.
Varanasi
The very essence of spiritual India Varanasi (formerly Benares or Kashi) was the city of Shiva for millenium. Lord Buddha gave his very first sermon, 700 BC in nearby Sarnath. Varanasi is strongly Hindu and is known as a city of Lord Shiva. When the Aryans migrated into India their first settlement in Kashi became a major centre of philosophy and art in the 6th century BC.
Essential Varanasi is the atmosphere and life on the streets. So many temples to visit.. Kashi Vishwanath Temple of Shiva, the Sankat Mochan Hanuman Temple, and the Durga Temple .
Baranasi Silk Weavers
Baranasi silk The silk weaver community is in the LALLAPURA AREA: This tradition is as rich as the gold and silk threads it uses. Fine quality is still here, and it is still alive. The silk weaver are mostly Muslim and many of the workers are men who pass their artistic skills from son to grandson. They are poor, most don't have a formal education, several traditional artists in Varanasi might not be educated, but can create wonderful designs for saree. Once the design is selected then small punch cards are created, these are guides. Particular for which color thread has to pass through which card at what stage. A woven silk sari can take a month to create. Unfortunate it is usually the middlemen who make the profit. Varanasi is famous for its gold and silver zari (thread) into their silk brocades, which are heavily embroidered with elaborate patterns and Mughal inspired designs.
The exact origins of Varanasi's silk industry is not clear, ancient Buddhist and Hindu texts reference the city as a cotton-weaving hub. It was during the Mughal period, beginning in the 14th century, that silk weaving flourished.
Baranasi silk The Mughal Empire brought Banarasi silk to India with its complex weaving and designing expertise. The royal family initially adorned the Banarasi sarees with threads fashioned from actual gold and silver. To make them more affordable today, colored gold and silver threads have taken the place of the original threads.
A research team from the Indian Institute of Technology, Banaras Hindu University, uses the technique of solvent extraction and enzymatic extraction to develop natural colours from plants, flowers and fruits. Chemical dyes, have been causing pollution in the River Ganges.
https://textilesofindia.in/handcrafted-textiles-of-benares/
Authentic Benarasi weaves can be judged by looking at the reverse side of the sari. The ones done by hand will be heavy on thread work at the back and will look very different from the front.
VARANASI 'HOTELS' with Elevators for walking impaired.
SILK IN INDIA
Recent archaeological discoveries in Harappa and Chanhudaro suggest that sericulture, employing wild silk threads from native silkworm species, existed in South Asia during the time of the Indus Valley civilisation around 3,000 BC.
---------------------------------------------
Ahimsa Silk also known as peace silk, cruelty-free silk and non-violent silk, refers to any type of silk that is produced without harming or killing the silk worms. This is in contrast to conventional silk, whereby cocoons are steamed, boiled, or dried in the sun, killing the silk larvae inside. Ahimsa silk is made on a very small scale as a cottage industry in India, and its production supports a wide community of rural silk farmers (usually women), spinners (women) and weavers (women & men).
 The word "ahimsa" translates as "noninjury". Ahimsa is an important ethical tenet of three major religions: Jainism, Hinduism and Buddhism. It concerns doing no harm against any living thing.
Ahimsa mulberry, called matka silk in India, is produced by allowing the moths to hatch the cocoons before harvesting. Matka silk is a spun silk, not a filament silk; making it very different in texture and lustre from 'typical' silk..... Non-ahimsa mulberry, which represents almost the entire global production and is usually made at a very large scale, is produced by boiling cocoons with the larva still inside. Single, continuous filaments are pulled off the cocoon to create very long fibres.
Eri Silk, along with mulberry silk, is the only fully domesticated silk worm. the silkworm feeds on castor plants. Also called ahimsa, endi or errandi in India. Eri silk worms also produce red eri cocoons; All eri silk is ahimsa.
--------------------------------------------
Indian Wedding Sarees The great trinity of Indian wedding sarees includes the Kanchipuram silk, the Banarasi silk and the Dharmavaram silk. Weddings are a silk-inspired fashion show, worn by the couple getting married and most of the guests. India is the biggest consumer of silk in the world along with being one of the largest producers of silk. More than 75% of this consumption is in the form of Silk Saris. However; Silk occupies only a small share in India's overall textile production. The Banarasi and Kanjivaram sarees are the most well-known.
Kanchipuram silk Traditional Kanchipuram Saree of remarkable colour combinations and designs in Chennai, distinguished by its rich and shiny fabric and deep, bold hues infused with traces of gold and large contrast borders.
The 9 yards saree is exclusively woven in handlooms by the local artisans. The silk sarees are made of original pure mulberry silk. Three to four strands of mulberry silk threads are entwined together to form the yarn which goes into the loom and eventually gets woven into Kanchipuram silk sarees. A pure handloom traditional kanchipuram saree is a little heavier than other sarees which lends durability to the saree. A distinct double shade between the pallu and body and a classic touch of dual coloured thread kunjams at the end of the pallu brings out the usage of the Petni technique in the Kanjeevaram silk saree. The Silk board of India certifies every pure Kanjivaram silk sareewith a unique Silk Mark number. Primarily Hindu motifs.
Their special characteristics show intricate intertwining floral motifs: Kalga and bel, upright leaves called jhallar at the outer edge of the border. Handloom Banarasi sarees are designed with meticulous attention. One of the finest varieties of silk produced in India. Primarily weaved in the holy city of Varanasi, due to the zari and brocade work in gold and silver thread on the fine fabric. Due to their exquisite needlework, they are one of the best traditional sarees in India and are quite heavy, Banarasi silk sarees made of shattir, shikargarh, tanchoi, tussar, and georgette are just a few of the styles. Primarily Mughal motifs.
Dharmavaram silk Dharmavaram handloom pattu sarees and paavadas are textiles woven by hand with mulberry silk and zari. They are made in Dharmavaram in the Indian state of Andhra Pradesh. Double shading of the saree body, created by the use of two colors in the weaving process, is a distinct feature of Dharmavaram sarees. Dharmavaram also feature a solid colour contrasting border and broad pallu with gold zari detailing on the border. Most Dharmavaram silks are made from genuine south silks.
Maharastra was the land of the great warriors. The rich culture and heritage of the Marathas is found in the Paithani sari, which is a handloom treasure purely woven in silk and Zari. Paithani is a variety of sari, named after the Paithan town in Aurangabad and woven by hand. Made up of very fine silk fabric, it is considered one of the richest saris in India. Until the 17th century, weaving activities were limited to Paithan town. Later weaving was transferred to Yeola (a village in Nashik district) the Yeola village became the main commercial center of Paithani weaving. Due to proximity to the Ajanta caves, the influence of the Buddhist paintings can be seen in the woven Paithani motifs. Peacock design is traditional.
Yeola and Paithan buy silk from Bangalore. Golden threads are obtained from Surat. Initially, zari used in making Paithani was drawn from pure gold. However, silver is the affordable substitute today. Yeola has an average literacy rate of 99%.
Bandhani in Jamnagar: This is a popular tie and dye technique The making of the finest Bandhani fabric, loosely woven silk called Georgette or cotton known as Maimal. The Bandhani-making art in Jamnagar has been able to provide a livelihood for at least 50,000 people. Bandhani is a traditional art form used in making tie dye fabricl. It has given worldwide recognition to the city. The men here dye the cloth and women tie them, the most difficult and fine job of handwork done. Bandhani making is as old as 5,000 years and has been in function since the Mahabharata era. Bandhani is made by both the Muslims and Hindus in the city. Done by hand with no involvement of machines. "Most of the actors in TV serials wear Bandhani,"
Meheshwar. Rehwa Society and the Ahilya School:
Maheshwari Silk is made with Mercerized Cotton and Chanderi silk yarns. Its structure is very delicate due to its weaving process. The not-for-profit Rehwa Society was started in the late '70s by the Holkars, with the objective of reviving the ancient hand weaving craft of Maheshwar, and giving employment to women. Today over 80 weavers are at work, and our textiles are famous throughout India. The centre has traditional wooden hand looms, and we have our own dye house. Surpluses from the sale of textiles support the adjoining Ahilya School, which was started for weavers' children.
--------------------------------------
Silk farming is a key cottage industry in India engaging more than seven million people. The harbinger of self-sustained local economies that India is moving towards. About 60% of these are women. The cultural importance of silk ensures the regular demand by consumers. Silk farmers, weavers, and fashion designers ensure that they fulfill this demand with their hand-crafted and handwoven silks.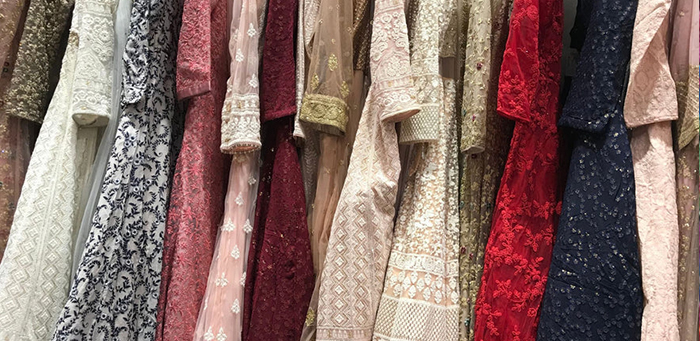 The type of silk depends primarily on two factors – the species of the silkworm and the leaves that they feed on before they start weaving the cocoon. Broadly, there are two major categories – Mulberry and Non-Mulberry Silk.
Mulberry silk is light, smooth, strong, and comes with a natural sheen. Banarasi Silk is a fine variant of silk known for gold and silver work of brocade and zari on the fabric. Banarasi Khadi georgette fabric is a sheer and lightweight fabric. It is made by twisting yarns giving the fabric a crinkly surface. The fabric has a thick ply which makes it heavy and more durable. It is also known as Ghicha silk.
Types of Silk are also deeply integrated with the region it comes from. Each region has its own specialty, with its unique weaves, distinct patterns, and designs woven from silk yarn produced by a variety of silkworms. Silkworms feed on different plants and leaves and what they feed on is an important aspect of different varieties of silk. Natural colors come from plants including flowers, woods, seeds, berries, bark, roots, or even nuts. Indigo leaves give blue color, berries of Madder give hues of red, yellow comes from turmeric or marigold flowers, green by mixing blue and yellow, saffron shades of orange.
Non-Mulberry silk in India comes in three prime varieties- Tussar, Muga and Eri. – Collectively they are called Vanya Silk, as they are a slightly wilder variety of silk.
Vanya silkworms feed on wild plants which is evident in the yarn they spin – it varies in color and texture, a slightly raw variety of silk. Wild cocoons are collected from the forests by tribes who then use them to hand weave silk. Endi silk is also known for its thermal properties that make it a great fabric to keep oneself warm. Central Silk Board website. 
Rajasthani sari is popular for its unique fabric which is both gorgeous and colorful. Rajasthani cotton sarees are transparent and easy to carry. These sarees are perfect for the summer season.
Kota silk sarees are also one of the most famous sarees in India. The name comes from a small town of Rajasthan. The saree weavers from Kota show extraordinary skills. The marvelous square shaped pattern of Kota silk saree are beautiful.
------------------------------------
Khadi silk fabric is made by spinning pure silk or blending other yarns. Matka silk or Ahimsa silk is the most popular type of khadi silk. It is made with the waste of mulberry silk which is obtained mainly from Karnataka and Kashmir. Another type of khadi silk is tussar silk. It is mainly found in the eastern parts of India. It is lighter and cooler compared to other types of khadi silk. Bhagalpur, Bihar, Jharkhand, and Malda are famous for producing tussar silk. Chanderi silk is also one of the famous khadi silk in India. It is mainly produced in Chanderi, Madhya Pradesh.
Surat is one of the cleanest cities of India and is also known as "THE SILK CITY". The British first landed in Surat, India. The Dutch and the Portuguese also established their business centers in Surat. The city has both private and government emporiums. Surat is well-known for being a one-stop destination for those shopping for high-quality clothing silk and zari also come from Surat which remains the cotton belt for over several centuries. 'Old Bombay Market' is known for its textile collection and is also known as the best Surat wholesale market, it is a must-see place for anyone looking for high-quality textile clothing.
-------------------------------------
INDIA - WOOL
-------------------------------------
INDIA - COTTON
-------------------------------------
INDIA - CHIKAN - LINEN
-------------------------------------
Avatar in India Index articles and website composed by elenagh@live.com
-----------------------------------------
Avatar Meher Baba Samadhi - Tomb Shrine.
Meherabad
The Samadhi can be visited directly from either Pune or Ahmednagar. You need to hire a car with a driver who knows how to drive to the parking up the hill, near the Samadhi. Open to everyone from 7 am to 7 pm.
Information about Meher Baba: https://avatarmeherbabatrust.org/