Varanasi . Sarnath
Taj Nadesar Palace Varanasi TC: $265, Luxury 5 star. Excellent place to stay amidst nature lots of birds and peacock all around. Make you feel royality. Taj take special care of guests staying at this palace. Wonderful place having heritage building with Royal rooms and great hospitality.
Taj Ganges $100.+ Pool. This is one of the best Taj Properties in Varanasi. Spread over a large parcel of land with lots of greenery, one cannot ask for more. Nice open space for walks and next to the river. Far from the Ganges or Viswanath temple. The staff and managers are very helpful. The old palace, pond, garden the whole campus is historical and worthy to stay in and take a stroll. The quality of food is very good.
Brijrama Palace on Ghats $400+ On the Ganges. Most Luxurious and expensive On the ghats. Boat brings you from another ghat, steep steps up to hotel from river.
A little distance from town:
Tree of Life Resort and Spa: TC $100.+ Pool. 15 minutes away from the airport in a quiet rural location, conveniently located mid-way between the airport and the Cantonment area. An hour+ from the Ganges River. Easy drive to Sarnath. Peaceful. Pool. Restaurant. suites are luxurious and spacious. facility caters to westerners in restaurant. beautiful spacious property. Away from the crowded city of Varanasi. No facility for driver. Convenient place to stay for a day trip to Sarnath, also convenient for a day trip to Jaunpu.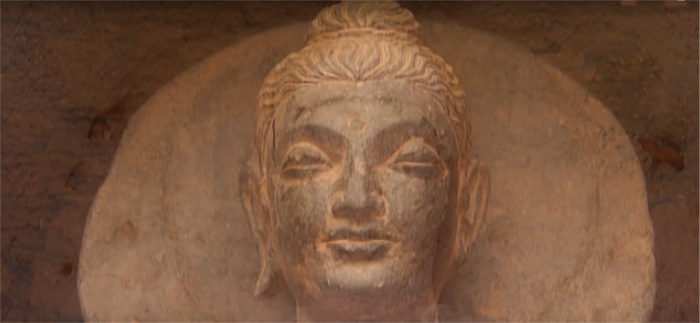 Sarnath: The Fern Residency: Sarnath. Pool. The rooms are well equipped and spacious. All tourist spots in Sarnath are close. Far from the ghats. The location is very peaceful, good quality food. Hotel was extremely clean and hygienic. Restaurant food and service was great. The drive to the Ganges can take an hour through congested traffic.
--------------------------------------------
Pleasant small hotels NEAR ASSI GHATS:
VIA VARANASI $50. A Boutique Hotel 200 m from Assi Ghat, Lift. restaurant, a bar and a terrace. Rooms with river views WiFi. AC. 24-hour front desk, room service a seating area, TV a private bathroom with a shower, tour desk, car rentals and an ATM machine
GANGES GRADEN $25. Opened Feb. 2921. Budget Lodging, highly rated. Overlooking Ganges. Half mile from Assi Ghat, 1.5 km from Kedar Ghat and 2.4 km from Dasaswamedh Ghat, 3-star hotel offers room service, Beautiful Rooms, Staff are very helpful and well-mannered, amazing view. All rooms AC shower, desk. seating area TV .
Sahi River Guest House: This palace turned guest house, is a great place for minimalists and the originals. Located at the most southern ghat with a prime view from the balcony. Rooms and balconies have scenic views of the city skyline, Room 9 view of the river Ganges. Room 4 facing the river. Room on first floor with private balcony in front of Ganga. Heritage building in front of the ghat is a little bit vintage. not a luxury hotel, but it has an old world charm. breakfast on the roof garden. Good restaurant. Hidden in a tiny lane with stairs to the right of harmony bookshop
Ganpati Guest House. Popular Budget. Great Reviews. Some rooms have great river views. Restaurant.
Hotel Elena on the Ghats. Good reviews but don't let them put you in a 'sister' hotel, make sure your reservation is really Hotel Elena proper
---------------- Also on THe Ghats;--------
Brijrama Palace $400+ On the Ganges. Most Luxurious and expensive On the ghats. Boat brings you from another ghat, steep steps up to hotel from river.
Amritara Suryauday Haveli $100. Rooms with great views. Accessible via boat from Assi ghat or via walking alleys from the main road about 150m I would highly recommend staying on the ground floor with views over the river. Entire unit located on ground floor There are roads very close to hotel and then walking few yards brings you to hotel. Restaurant with delicious food, every evening live music. Hotel name means 'Sunrise view mansion'.
Guleria Kothi $100. magnificently restored 18th century river front house. hotel is inaccessible via road only way to reach hotel is boat. Hotel lift is available only till 3rd floorm hotel is 4 floors. Not Recommended for elderly. one is dependent only on the boat each time one steps out of the hotek and at least 20 steps each time down to the Boat
Kedareswar Bed & Breakfast: $24. On Chowki Ghat, near Kedar Ghat. We cried when we saw the Ganges out the window of our room. -. Watching the river from dawn and into the night. Incredible. only 2-3 rooms with balconies. It isn't some fancy luxury hotel, it's a very homely place with good view, good food, and considerate people, ready to help anytime. An old-style place along the ghat. Clean. All-male staff Great service, lovely breakfast and so welcoming. hot showers. Staff met me at the nearby road and helped me bring my suitcase through the winding streets to the guesthouse, very narrow streets at least 5 minutes' walk avoiding people and motorcycles from where a taxi can stop. Breakfast on the rooftop. A panorama across adjacent ghats and then easy access to the riverside walk just a short walk down the steps.The staff are very friendly and helpful. If you need, guided walk, Ganga Aarta boat ride, tuktuk for the city sites or airport collection they can arrange. by 10pm all is quiet for the night. no restaurant but near little restaurant, a couple of minutes' walk. staff quick to recommend places to eat,... no elevator. The stairs are VERY steep and high. Anyone with mobility problems would find accessing the second and third floor very difficult if not impossible and should make sure they book the ground floor room with view https://kedareswarguesthouse.com
Panchkote Raj $70. AC and Hot water. tucked away from the hustle and bustle of Varanasi's busy streets and yet in the heart of all the activities that are core to this temple city - the temple bells resounding from a dsitance, the morning call to prayer, blowing of the conch shells, tucked away from the hustle and bustle of Varanasi's busy streets and yet in the heart of all the activities that are core to this temple city - the temple bells resounding from a dsitance,the morning call to prayer, blowing of the conch shells. The best place to feel at home in the most beautiful property in varanasi ghats...the people are fantastic, lovely ladies with wonderful hospitalitym generous hosts..the food both breakfast and dinner was home made deliciousm served with warmth! You can climb a spiral staircase to the rooftop to see the river or walk out the back door, through the well-cared for garden, out the little door in the back gate and past the property's temple to find yourself standing immediately above the river, steps lead down to the ghats. close to Shivalay Ghat on the Assi Ghat side
Hotel Shiva Ganges View TC Property is the ancestral property on the ghats of river Ganges. And the view from the third floor rooms adjoining roof top terrace / balcony is not to miss. We enjoyed having breakfast, lunch and high tea from the open terrace overlooking sunset. 62 stairs from the hall and you need 10 + 6 stairs to reach the terrace. It means that this is not a hotel for anyone with difficulty. Going out the hotel, you have 50 stairs more to reach the river !
Hotel Alka. Popular budget on the Ghats.
-----------------------------------------
ART HOTEL $60. Attractive. Easy access road. Not so near ghats. Rooms with a flat-screen TV, a private bathroom, and a patio with a garden view. Restaurant. Continental or à la carte breakfast. a sun terrace. Facilities for disabled guests.
-------- Varanasi Cantonement- the busy city: ---------
Four Element Hotel $50. Near the train station: Elevator. The hotel was clean, staff were incredibly helpful. good rooms at economic price. View from room was gorgeous. Beautiful architecture, elegant interiors and all around impressive. Very positive vibes, very good hospitality, soft spoken staff. Excellent food quality. Good interiors, quantity of the food is good. The quality of room was just amazing. The property is relatively new and the rooms are sufficiently large with beautiful ambience. Dining area at 'Aqua' has a very good setup, said to be the best restaurant in town.
Varanasi Heritage $35. . Elevator. Close to ghats. Vehicle can reach the font of hotel reception. People with walking problems should not have any issue. Located very near to Assi Ghat, a short walking distance from the river. Very convenient to get to the morning and evening ceremonies and other activities in the Ghat and around it. The hotel is beautiful and the staff very nice. Location is perfect: 5 minutes away from the Ghat and the food from restaurant is nice. Vegetarian restaurant at ground floor. Rooms were small. Their tour packages have very good price and well sanitized cabs. They arrange City tours, which saves time. This hotel is on Tulshi Ghat road and its surrounding area is not crowded and peaceful. Pick-up service and boatman were really good
Sugar Stars Inn $44. Elevator. This is a medium budget hotel with decent and clean rooms, in the heart of the city, on a very noisy road about 30 min from the ghats. Rooms were super comfortable and quiet, very clean and great hot shower. Well kept, fresh linens and very good bathrooms. The room was spacious, well decorated and hygenic. Good service. Food was amazing. We got a dedicated parking space and accommodation for my driver. Beautiful hotel, clean hotel and warm staff.
Hotel Surya Kaiser Palace: TC: $45. Pool. Interact with the greenery nature in such a good vibe it feels like a royal palace. The decor is so beautiful and intricate. Also, the place has an abundance of greenery which is very soothing to the eyes. The vibe here is so calm and comforting. old style restaurant looks like old fort or palace, cool and soothing. 30 to 90 minutes tuk tuk to ghats. Wheelchair friendly.
Hotel Tridev TC $55. Elevator. Large hotel, busy street. Good location,. Easy access. Best hotel in that locality, near to ghat and temple.. nice room, the environment is good. Morning breakfast very good. The ambience, hospitality, hygiene, and service was top class. The restaurant was amazing.
Saptpuri Hotel; Across the river. Seven holy cities (Sapta Puri). Hotel is owned by MAA RAM KUMARI DEVI CHARITABLE TRUST. All the income from the property will be used for Charitable purposes only. Green Energy and organic materials being used in our kitchens. The SaptaPuri boutique lodge and homestay has 6 spacious suites right next to the majestic River Ganga amidst 7-acre trees