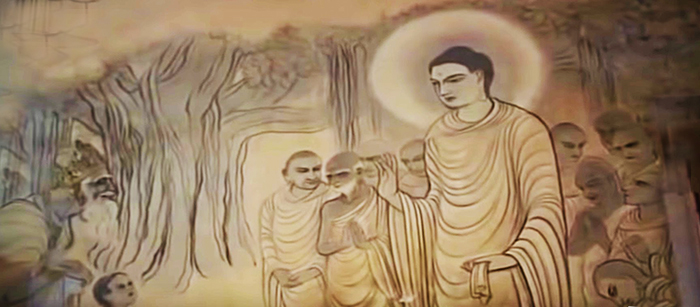 ARRIVE IN NEW DELHI INDIA INTERNATIONAL AIRPORT:
After clearing customs and entering India, pick up your bag and exit onto the street. You can cross the street and turn right. Half a block to the 'Red Fox Hotel' in aerocity. If you have a reservation you can call and they will send a man to meet you, help you with your luggage and walk you to the hotel entrance! Wonderful hotel. Check in and rest!
Night 1: Red Fox Hotel. Day 1: rest. nice restaurant in lobby, helpful staff.
The stories of the 5 Avatar Advents in India
Night 2 Red Fox Hotel
Day 2: Pre-arrange ( on the internet) a car and driver to meet you at the hotel. Drive ( about 4 hours) to Haridwar and check into the Hari Haveli Ganga Resort, right on the rushing Ganges River.. an excellent hotel to splurge on, balcony over the Ganges. THe one suggested splurge on this trip!
Night 3 and 4. Hari Haveli Ganga Hotel in Haridwar tel: +91 5947 284 135 | +91 95550 88000
Day 3: Drive ( 1 hour) up to Dehra Dun for the morning and lunch. Possibly visit the Tibetan Refugee complex. Return to Haridwar via Rishikesh. You must walk over the bridge to Rishikesh. take a walk along the Ganges riverside. Cross back over the bridge and drive back to Haridwar hotel by the Ganges. There are many temples in Haridwar.
Day 4: Drive back to New Delhi and the domestic airport and fly to Srinagar.
----------------------------------------
ARRIVE IN SRINAGAR:
Nights 1.2.3 Hotel: 3 nights or more in the same hotel. Suggest you search for a hotel with an elevator and central Heat! AC in the room in summer. Another consideration is air pollution in central Srinagar. Out of the pollution, with a wonderful view is Vivanta Dal View Resort on a hill. Expensive! Moderate would be the 'Grand Mahal' with elevator and central heat. There are many nice budget hotels to consider if summertime, also the houseboats. In the city, with heat and elevator: CH2, Four Points by Sheraton and Downtown. .. and countless more buget lodgings.
Day 1 in Kashmir: Hire a car and driver for the first two days. Drive to the Harwan valley area and visit the Buddhist Monastery Ruins, great views of nearby mountains. Jesus was buried on a mountain in the Harwan Valley. His tomb is in a cave: It says 'Jesu the Good Shepard'. (Yuz) but it is not identified. Have lunch, do a little shopping at some of the famous Kashmiri embroidry shops as well as wood carvings. Go on a Shikara boat ride in the afternoon.
Day 2. Drive to Gulmarg and take the Gondola ride up the mountain. First leg is fine. Second leg is too high for most people (14,000 ft.) You can pre-arrange tickets at the tourist office in Srinagar or stand in line once you get there ( could be a long wait). Drive back to Srinagar in time for dinner.. Dinner at the Vivanta Dal View Hotel has a magnificent view from the restaurant or dine outdoors in the summer. Back to your hotel.
Day 3.4.5. Depends upon how long you stay in Srinagar. You can take day trips or overnigt trips to Yuzmarg (day only) Sonamarg and or Pahalgam have lovely hotels. Gulmarg has hotels as well, most fun in winter. Lots of skiers.
Night 4.5. Srinagar or Sonamarg or Pahalgam.
Last day in Srinagar a little shopping, shikara ride or tour.. be at the airport by 4 PM as departure is a long and tiring process.. Plane leaves at 8 PM to Lucknow. arrives 10 PM in Lucknow.
----------------------------------------------
ARRIVE IN LUCKNOW:
Nights 1 Arriving from Srinagar at 10 PM best to stay near the airport. The Picadilly is a good option near the airport. It would be an hours drive from the airport to a hotel in town, at night, in a strange town, but doable.
Day 1. Early start. Have a car and driver previously arranged or it can be arranged by the hotel to get a taxi to Ayodhya and back. ( two hours each way) When you return (before dark) Check into a different hotel in a more central location, with a prior reservation.
Nights 2.3 The more elegant high-rise, full service hotel in Lucknow could be the Renaissance. There are many hotels near the monuments and shops. Chikankari embroidery is the specialty in Lucknow and is unique.
Day 1. See the monuments of Lucknow and visit a few chikankari stores. Back to your hotel.
Day 3. Drive (3-4 hours) or train to Varanasi (Benares/ Kashi)
----------------------------------------------
ARRIVE IN VARANASI:
Night 1: Hotels choices are difficult and important. So many options! Near the ghats, overlooking the ghats, in Sarnath. Traffic is very congested and a major factor in choosing a hotel. If Sarnath is important the 'Fern Residency' is a good option, but far from the ghats. A moderate hotel near the railway station is Morpho Kakarmatta with a good restaurant. Hotel Surya Kaiser Palace is a good moderate option. Assi ghat is a great location, maybe the best location, but be careful of noise factor. Brijrama on ghats is the most expensive. Another factor in choosing a hotel on the ghats is accessibility! They all have difficulty getting in and out of.
Day 1. Start your visit with a boat ride on the Ganges, easy from Assi ghat. Best way to see Varanasi is from the river! A nice walk along the waterfront is essential too. Evening boat rides are a popular way to see the evening arti spectacular performance on the ghats.
Day 2.3. The silk weavers of Varanasi are famous. Handwoven silks are exquisite. Machine woven silks are more common.
There are many temples to visit. Vishnu Temple. Perhaps the fort. Essentail Varanasi is the atmosphere and life on the streets.
THIS ITINERARY IS NOW APPRX. 20 DAYS / 21 NIGHTS
Fly from Varanasi to Delhi
The stories of the 5 Avatar Advents in India
-------------------------------------------
OR Continue tour: Return to Lucknow for 1 night. Early Train from Lucknow to Jhansi (6 hours) and then taxi to Orchha ( 6 hours)
8 Nights: Orchha, Agra, Mathura, Vrindavan, Delhi
----------------------------------------
ARRIVE IN ORCHHA:
Night 1.2. Hotel
It is believed that Lord Rama frequented Orchha. The Holy River Betwa, a place of Pilgrimage, runs along Orchha. Do not miss the aarti at the Ram Raja temple, the queen's palace which eventually became the Ram Raja temple. The temple built by the king is the adjoining Chaturbhuj temple which towers around the monument The other monuments in Orchha crowd around the Ram Raja temple. The courtyard is now an open bazaar. You can eat in nearby restaurants with the Betwa river flowing besides you..
Day 1 Arti at the Ram Temple and a walk to the River Berwa.
Day 2. Taxi to Jhansi and a train ride to Agra (2.5 hours)
-------------------------------------
Night 1. Agra Hotel
Day 1. visit the Taj Mahal , Closed on Fridays to non Muslims.
Drive to Mathura. (1.5 hours)