Reading Baba's comment once, that He preferred the fort to the Taj Mahal, while on the Blue Bus Tours, started me thinking in terms of a more fort-like structure than a fanciful one. Shivaji had many forts, which inspired me to protect Baba's Samadhi more than create a visually grand exterior. During the early days at Meherabad Baba did not allow any extra money to be spent on the embellishment of any structure.
Protecting the Samadhi is paramount for the next 100 years and more. It needs to lock up well at night and be somewhat impenetrable from the outside and well protected from the elements. when doors are open during the day, a grill to prevent random passage.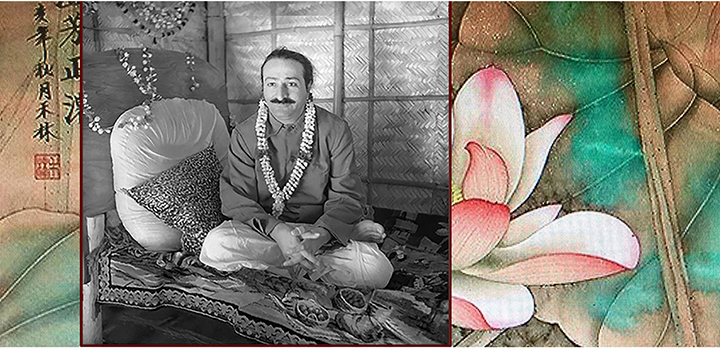 SUPERSTRUCTURE FLEXIBILITY
The inner courtyard can be a place to enjoy comfortably in a leisure manner. People can sit on marble seats around the walkways, betweem the pillars, or walk around the tombs of the women mandali before taking darshan at the Samadhi door.
A room for small groups waiting to sing arti and for elderly people to rest is just to the left, upon entering the superstructue. A cordoned off area facing the Samadhi can be reserved for musicians.
ENTERING THE SUPERSTRUCTURE
Stepping into the superstructure from the outer door, one can look directly through the first arch towards the Samadhi. On quiet days this entrance is open directly to the Samadhi. On crowded days, when a long line is neccessary, pilgroms must turn to the right and continue around the corridor to the last arch, then step into the inner courtyard. Keeping those in lin 'happy' and orderly is imperative. The very building itself must both create structure and assure order for the visitation by thousands daily in a contained line, On crowded days, when the line will move slowly there is both beauty and interest inside the corridor.
__________________________________________________
INDIA CONTENTS : JOURNEYS, FABRICS
__________________________________________________
Information about Meher Baba: https://avatarmeherbabatrust.org/