The newly renovated Coamo Hot Springs - Baños Termales de Coamo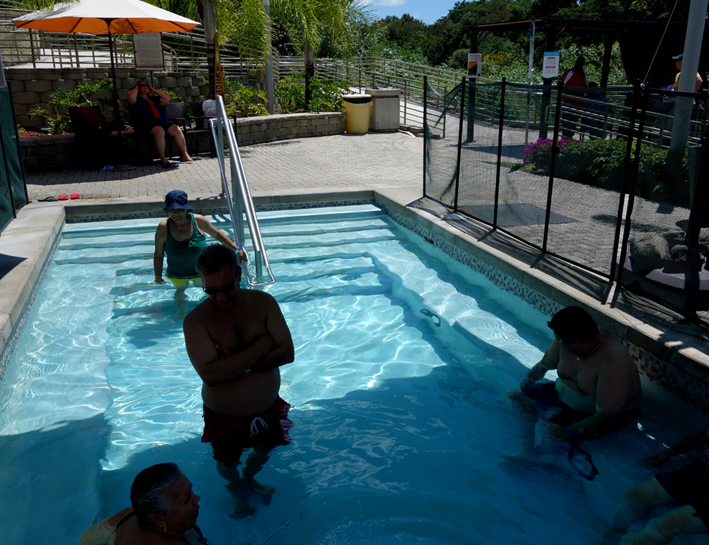 Open 7 days a week until 9 pm with facilities & securiy. Fee $3.00 adult and $1.50 seniors.
There are two pools. Hot springs pool above is beteen 110 and 112 degrees F. cooler pool is about 90 F.
** COAMO SPRINGS GOLF COURSE IS NEXT DOOR TO THE HOT SPRINGS. 787-758-1212


Previous | Back to the Photos Page of El Yunque.com | Next
TRAVEL GUIDE TO PUERTO RICO

Please note: I have worked hard, over the last 5 years, to take pictures of Puerto Rico that portray it well and show people the best of what there is to be seen. I hope you enjoy my pictures, I welcome you to use them; All you have to do is put a link to www.elyunque.com and then we can all share them.
If you use them for advertising your business, without a hyperlink to me I will consider that stealing and illegal.
Also, please do not name the jpeg elyunque, call it something else.
Thanks, enjoy and use with a link.. Elena www.elyunque.com